One of the highlights for most children visiting Disney World is getting to meet their favorite characters. Disney does a great job of making these characters available at many different locations throughout the theme parks. This gives children and adults an opportunity to pose for pictures, get autographs signed, and receive that special hug from their favorite character.
There are several venues in which these opportunities are available. The Magic Kingdom has Character Location Guides scattered throughout the park which informs guests as to which characters are in which locations at certain times.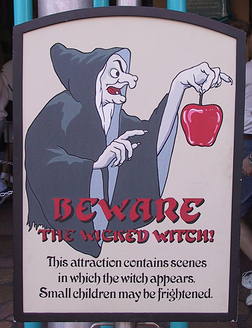 In Epcot, the Character Connection is perhaps one of the prime locations to see the characters. This is located across from Innoventions West and is an indoor meet & greet which is even more pleasant. The characters are also scattered throughout Epcot's World Showcase. As you tour the many countries of Epcot keep your eyes open for characters wandering around for photo ops.
Over at Hollywood Studios you can find some characters, many of which gather just outside Sorcerer Mickey's hat, which is located at the end of the main drag. Many of the characters seen here are from the more recently released animated films on the silver screen.
Animal Kingdom offers the opportunity to catch up with some characters at Camp Minnie-Mickey. This is not to say that you won't find other characters meandering throughout Animal Kingdom.
To many children and adults alike, meeting their favorite characters is all part of the Disney experience. It is not too difficult to see character all around the Walt Disney World property. However, knowing where specific characters will be at certain times will allow you to best schedule your day. Additionally, it enables you to get that photo which will hang on your refrigerator for years to come.
Good luck & happy character hunting!